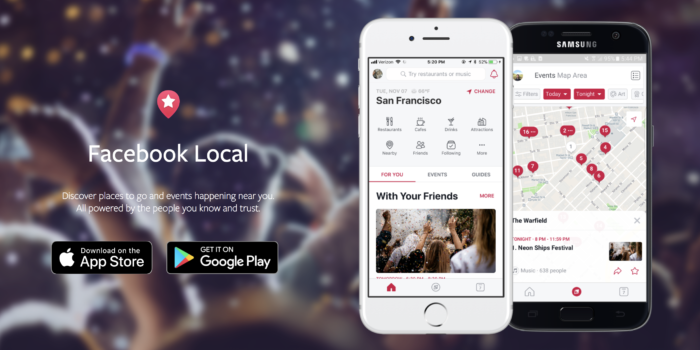 Facebook Launches Dedicated Business Local App
Last week, Facebook re-branded their existing Events app as Facebook Local. Inside the app, users can see business information, view the rating of the business, browse a list of events held at the business, and explore a gallery of photos taken at the business.
If your business has a Facebook page, it will automatically appear within Facebook Local without any action on your part. The information displayed is pulled directly from your Facebook page, and any page updates will be reflected within Facebook Local.
Facebook is Committed to Business
At The Social Station, we've seen Facebook dramatically increase their focus toward businesses. From 2016 to 2017, we've experienced a 57% increase in Facebook page reviews. This is a direct result of Facebook highlighting businesses throughout their apps and launching new business engagement experiences. Facebook wants to become the defacto business directory, and we see them furthering this effort in 2018.
If you're not already managing your Facebook page or want to step up your current efforts, we offer review management, social media management, and customer engagement services for Facebook.